Rose Rotary tattoo machine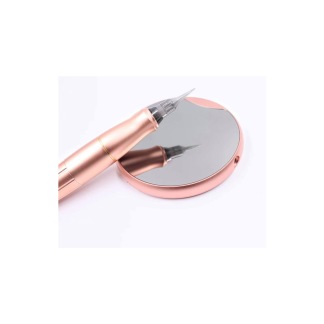 Price:
7 995 kr
Inc. 25% Tax
Quantity:
In Stock
A powerful tattoo machine with associated power source.

Type: Rotary
Cord: Yes
Color: Rosé
Material: Aluminum
Weight: 127 gr
Speed: between 50-210, up to 12000 rpm
Stroke length: 4 mm

A nice touch display where you choose if you want eyebrows, lips, eyeliner or areola.

A Rotary pen with associated power source that is quiet and weighs very little.